Comprehensive Travel Insurance
Comprehensive cover is our highest level of travel insurance and provides you with cover for many of the things that could go wrong when you travel.
When you travel you can't be wrapped in cotton wool. The best thing about travel is experiencing the journey. Usually this means getting out of your comfort zone.
When you travel the unexpected is bound to happen (that's all part of the fun). But if you're stuck on a remote island and have an accident the costs involved could be huge. Medical evacuation, surgery, hospital and medical treatment, new airfares and accommodation could end up costing $500,000 plus.
Accidents can happen anywhere from crossing a street in New York City, walking down a flight of stairs in Rome or unknowingly eating contaminated food in Thailand.
Our world - whilst being so diverse and beautiful - is unpredictable and sometimes hazardous. 1Cover NZ know the risks and we know how vital insurance can be, even flying direct to or travelling in the 'safe' countries such as the UK, Europe, the USA and Australia. We have put together comprehensive travel insurance policies - one guaranteed to be ideal for you - through our extensive knowledge of the worldwide market.
Policies That Suit Your Needs
1Cover NZ have taken time out to consider the widely diverse needs of our customers. After all, you do not all have the same needs or are travelling to the same areas of the globe, and cheap insurance should never mean inadequate insurance.
New Zealand Only - We keep your costs down by assessing the areas where you are most likely to need, or not need, cover. For example, travelling on holidays within your homeland you will not need the expense of covering lost travel documents or travellers cheques, however, we do keep you covered for cancellation fees and lost deposits, lost luggage, vehicle rental excess, accidental death and more.
Comprehensive Policies - Though 1Cover NZ do provide cheaper Budget and Essencial cover options, we do recommend you spend a little extra to gain a whole lot more peace of mind and security.

Our comprehensive policies come under four plans and cover single travellers, couples or families. We are also able to provide a tailored insurance quote for groups or 10 or more.

Some of the advantages you will experience include:

- Unlimited cancellation of fees and lost deposits
- Unlimited overseas emergency medical assistance
- Unlimited overseas medical, hospital and dental
- Up to $50,000 for additional expenses
- Up to $5,000 for credit cards, cheques and documents
- Up to $5,000 alternative transport expense
- Up to $5 million personal liability
The list goes on with hospital cash allowance, loss or delay of luggage and personal effects, loss of income, care of domestic pets and much more.
1Cover NZ are specialists in assessing and consistently providing the best level of comprehensive travel insurance to meet your needs. You can rely on us.
All travel has an element of risk. Thinking ahead and careful preparation will reduce the risk considerably in most areas. Precautions such as visiting your doctor and dentist and your local travel medical centre for all relevant treatment prior to departure, and checking with the NZ Ministry of Foreign Affairs and Trade travel specific web site, www.safetravel.govt.nz, for the latest travel advice for your destination will go a long way to ensuring your trip is enjoyable and eventful for all the right reasons.

1Cover NZ management and staff wish you a safe and happy journey.
What's Covered
Our coverage includes, but is not limited to:
Your Belongings. You're most likely to have at least a mobile phone and a laptop to keep you connected, we cover your stuff if it's lost, stolen or damaged.*
Activities. We cover a multitude of activities, including water rafting, moped riding and bungee jumping.*
Medical Expenses. Medical claims are the most common and come at the highest cost, we cover unlimited overseas medical expenses.*
Cancellation & Lost Deposits. If you have to cancel your plans due to unforeseen circumstances outside of your control.*
What's Not Covered
You are not covered for the following:
Drugs & Alcohol. If you're intoxicated, taking drugs (that haven't been prescribed) and your claim results from these actions, then you're not covered.
Unsupervised Belongings. Leaving your things laying around is just asking for someone to take them so if you leave anything unattended or unsupervised, we won't cover them.
Ignoring Official Warnings. If a government or other official body have issued a specific "Do Not Travel" or "Reconsider your need to travel" warning and you go, you will not be covered.
Breaking The Law. For obvious reasons we can't help you out here. Always adhere to local laws.
Learn More About What's Covered With 1Cover

Pregnancy
Travel insurance is important when you're carrying an extra little person inside of you.

Vaccinations
Find out if you need any vaccinations for your next trip.

Pre-Existing Medical Conditions
We automatically cover 34 conditions under our travel insurance policies.

Repatrition
With our insurance you're covered for repatriation if you need to be brought back home after a medical emergency.
Further Reading
Europe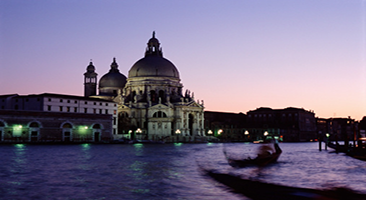 Europe is great for a getaway but make sure you're prepared. Check out our Europe guide for travel tips.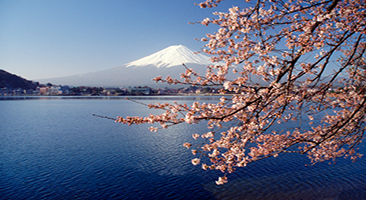 Asia is a beautiful place to enjoy as a couple, but it can be dangerous for the unaware traveller.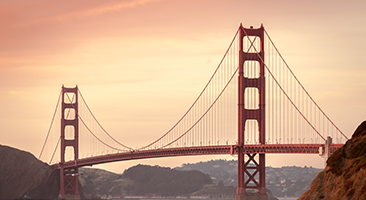 Keep yourself safe on your next trip to the states and check out our travel information.
More Information About Popular Destinations