Seven Tips For Flying With Kids
It doesn't matter where you go, travelling with kids is always an adventure. Planning is key to making sure your journey runs as smoothly as possible, especially if you're going overseas. If things take an unexpected turn, keeping your kids, yourself and your belongings safe (that includes precious teddy) is crucial. Here at 1Cover Travel Insurance we understand what it's like to contend with all the possibilities of travelling with kids. So our team have shared their top tips to keep everyone happy and safe on a plane.
1. Fly Direct Or Stop Over.

Breaking up the trip can be a great way to get two holidays in one go. However it's all about timing, a short 12 hour stopover can work if you book a hotel day room at an Airport hotel to help with jet lag. Hong Kong has a great hotel within the terminal, Singapore also has sleep rooms that can hired. Plus because Singapore Airport is quick to exit you'll be able to find good hotels within 15 minutes of the Airport. Dubai after a long flight is also great for a stopover.
2.Airports Are Exciting - Get Those Window Seats!

Kids generally love airplanes, plus all the sights, sounds and smells of the airport. Get them excited by having them watch the wings go up and down, the baggage getting loaded and all the other planes moving around. If you have two kids, and there are four of you in total try and travel in two rows so both kids get a window seat. It can save a lot of screaming and arguing mid flight. There is a great research tool called SeatGuru, where you can see the airline seat map of your flight prior to check in - it rates good and bad seats.
3. The Inflight Entertainment.

Check out the Airline inflight entertainment guides ahead of time. It'll be exciting for the kids. Several of the airlines have a parents/kids setting to ensure they don't watch anything inappropriate. Check out the guides here for Emirates, Qantas, Etihad, Singapore Airlines and Virgin Australia. Also, kids love their gadgets whether it be phones, iPads or other electronic tablets. It goes without saying load them up with anything from Peppa Pig, Adventure Time, Toy Story or download kids Apps to keep the kids busy.
4. Order The Kids Meals Ahead Of Time.

Sounds obvious, but many people forget to order the kids meals ahead of time. The last thing you want is junior complaining about an adult meal and being hungry the whole flight. The other great benefit of kids meals is they are normally brought first out, meaning they eat first and you can relax with wine and a movie... hopefully.
5. Get A Seat Near The Exit Rows - Make A Camp.

Now this could work either way. Sometimes being near the exit also means being near the toilet, which we all know is horrible as people queue near your seat and the odour is well, not nice. However, kids can sometimes find space on the floor and play in a little 'camp' in the space for several hours. It's even better if there are other kids nearby who can join in the play.
6. The Customs Queue - Be Nice And Ask.

You're shattered after a long flight, you land and see a huge line for customs... it's not the best feeling! The US is notoriously slow (get ready for photos and fingerprinting) and Sydney Airport can be really busy for early morning flights. Iif you're stuck in a nightmare line, it doesn't hurt to ask Customs if they can help express you to the front. You might not get anywhere but there's no harm in asking, you might even find an understanding Custom Officer who's also a parent.
7. 'Hunt The Bag' Game.

When everyone is tired and grumpy after 20 hours of flying it's the perfect moment to keep them going one last time. Play 'Hunt The Bag' as 500 identical looking bags make their way on to the carousel! You can also try the car game Spotto (whenever you spot a certain coloured car you shout Spotto) but for luggage. Extra points for spotting red and yellow cases. Hopefully the kids are distracted and more importantly your baggage arrives and hasn't gone missing!
You're Covered For

We provide cover for theft of cash and travellers cheques.
If you have an accident we will arrange for a medical transfer or evacuation to the nearest hospital for emergency
Travel isn't always smooth sailing. That's why we have 24/7 emergency medical assistance to assist you whenever you need help.

Pre-Existing Medical Conditions
We automatically cover 35 conditions under our travel insurance policies
You're Not Covered For

Drugs & Alcohol
If you're intoxicated, taking drugs (that haven't been prescribed) and your claim results from these actions, then you're not covered.

Unsupervised Belongings
Leaving your things laying around is just asking for someone to take them

Driving Without A Licence
You need to hold the correct New Zealand licence for the vehicle you are driving, & it must be vaild in the country you are in.

Breaking The Law
For obvious reasons we can't help you out here. Always adhere to local laws no matter where your adventure takes you.
Learn More About What's Covered With 1Cover
If something serious happens to you or them we'll reimburse you any expenses.

Personal Liability
Coverage in case someone sues you for bodily injuries or damages.
We provide cover for trental vehicle excess

Credit Card Fraud
We provide cover for this so you can shop in safety
Further Reading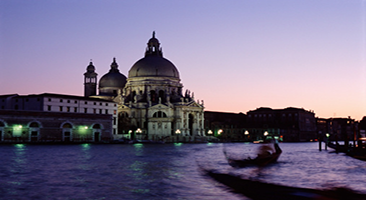 Europe is great for a getaway but make sure you're prepared. Check out our Europe guide for travel tips.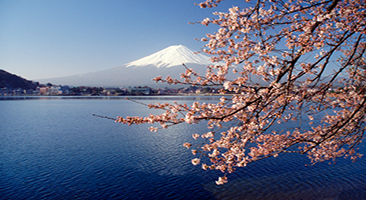 Asia is a beautiful place to enjoy, but it can be dangerous for the unaware traveller.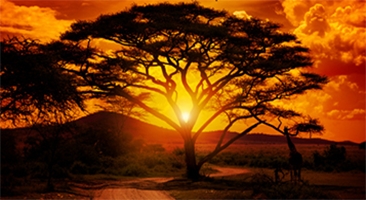 Keep yourself safe on your next trip to Africa and check out our travel information.