iii. Dengue Fever
Dengue fever is viral disease spread by mosquitos, it's usually not fatal but can cause some symptoms that you probably won't
want ruining your holiday.
Symptoms may be mild and flu like but in some cases have developed into more severe forms of the disease.
There is no specific treatment and no vaccine. Seek medical attention immediately if you think you've contracted the disease.
You can find more information on the WHO website.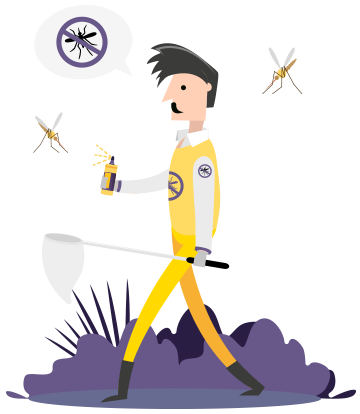 How To Avoid Being Bitten
Cover Up!
Long sleeved shirts, long pants and long socks are all your friends. Spray repellent on them if you're heading outside near dawn and dusk and before you go to bed.
Use Mosquito Repellent.
As much as you can. The ones with DEET as a major ingredient work the best.
Dark Colours And Strong Smells Attract Mosquitos.
Avoid perfumes and strong aftershave and wear lighter colours if possible.
Blood Transfusions.
Most blood in Thailand is screened for disease such as HIV but not all. If you so happen to need a blood transfusion while away make sure it is from a clinic that screen their blood.