Ideal Honeymoon Destinations For The Newlywed Couple

The Secret Traveller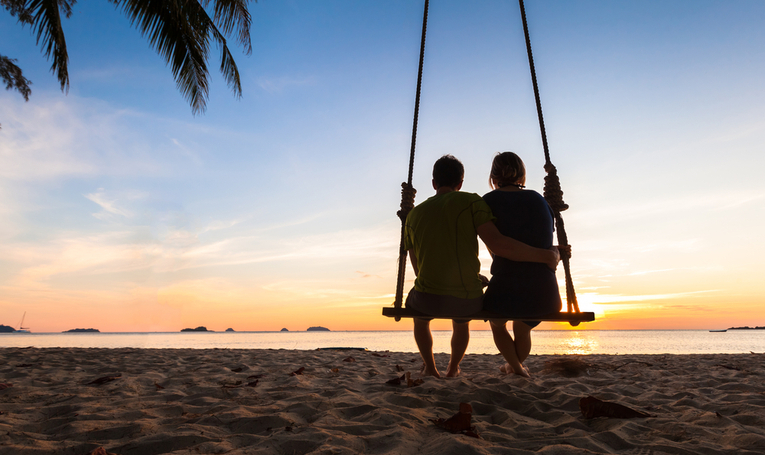 You've made it through the hard part; rings, vows, flowers, photos, drama and the ceremony, it's no wonder you need a holiday after all that. But choosing your perfect honeymoon destination can be as stressful as planning a wedding if you don't know where to start. Get your marriage off on the right foot with these ideal honeymoon destinations for the newlywed couple.
1

France, Hossegor

Amazing food, wine and culture without the snootiness of Paris, what's not to like about Hossegor? Sitting in the Landes region of southwestern France, Hossegor boasts a plethora of sandy beaches, set against the backdrop of a huge pine forest. Locals take their food very seriously here, be sure to check out the seafood on offer, especially the oysters farmed locally in the nearby Hossegor Lake. A great option for active honeymooners, there's plenty to do other than enjoying the scenery, such as surfing, canoeing, a huge selection of walking trails and a number of yoga schools.
2

Greece, Santorini

It's difficult to tell what's more beautiful about Santorini, the panoramic views of the Agean Sea, or the famed whitewashed buildings and domes surrounding the crater in the centre of this tiny island. Santorini's beauty is no secret, with over 1.5 million visitors every year, so best to avoid peak season (between July and August) to get as much of the place to yourselves as possible. Santorini is famous for its sunsets, so head to Oia around dusk for one of the best viewing spots. Make the most of your proximity to other Greek islands and grab a day cruise across to the hot springs at Palia Kameni.
3

Hawaii, Kauai

Don't over-think it, there's a reason so many people honeymoon in Hawaii. Escape the summer crowds and head over to Kauai, the regions 4th largest, northernmost island. Most of the island is covered in tropical rainforest, with huge, jagged cliffs giving way to emerald sea. A romantic bike ride is the best way to see the island, make sure you stop off at Poipu Beach Park, once named 'America's best beach'.
4

Italy, Florence

One of the true romance capitals of Europe, Florence is a city of fine art, fashion and friendly locals. Climb to the top of the Giotto Bell Tower for panoramic views of the city, and check out the Piazza della Signoria for lunch and a spot of people watching. It wouldn't be a trip to Florence without seeing Michelangelo's David at the Accademia Gallery (but be sure to book ahead to skip the line).
5

Belize, Caye Caulker

Caye Caulker is a tiny island off the coast of sunny Belize, situated next to the world's second largest barrier reef in the Caribbean Sea, and is about as tropical as it gets. Getting here may be an early test on your marriage, it's so remote only golf carts operate on the island. It's well worth the effort though, especially if you take a day trip out to the reef, where you can swim with turtles, tropical fish and even dugongs. The local delicacy of lobster and creole butter is a must try, and will only set you back around $10.
6

Mexico, Tulum

If you're looking for a beachside getaway with all the creature comforts of home, you can't go passed Tulum, on the east coast of Mexico. Explore the ancient Mayan ruins, swim in the crystal clear underground waters of the Grand Cenote, or just enjoy one of the many beach clubs that litter the water-side. There's also some of the fanciest spa resorts in Mexico in Tulum, it's your honeymoon after all, why not treat yourself.
7

South Africa, Knysna

Hidden at the southernmost tip of the Western Cape Province in South Africa is Knysna, gateway to the famed Garden Route and a great honeymoon spot for nature lovers. Knysna is a town of great natural contrasts, featuring a tranquil lagoon separated by sandstone cliffs, with the roaring Indian Ocean bordering its other side. The jewel of Knysna is its Elephant Park, which provides care for orphaned African elephants.
8

Indonesia, Gili Islands

Close to home, easy and inexpensive, the Gili Islands are a great honeymoon option for the practical newlywed. Gili Meno, the smallest of the 3 islands that make up the Gili's, is even referred to as the honeymoon island. A far-cry from the party madness of Trawangan, Meno is known best for its deserted, white sand beaches and spectacular diving spots. There's few distractions in the way of crowded restaurants and resorts here, making it perfect for the newly married.
9

New Zealand, Queenstown

Queenstown is a safe bet for a honeymoon, it's got something for everyone. For the adrenaline junkies, it's often known as the extreme sports capital of the world, there's huge zip lines, jet boats and bungee jumping. For honeymooners with quieter tastes, snow-capped mountains abound, providing postcard-like scenery and numerous walking trails for romantic wandering. To combine the two, take the short helicopter ride over Milford Sound, where you'll take in pristine lakes and even land on a frozen glacier.
10

Australia, Barossa Valley

The laidback Barossa Valley is situated in South Australia, and is synonymous with great wine, amazing food and cultural experiences. A chilled out honeymoon option for couples looking for a relaxed atmosphere, there's a whole range of wineries and cellar doors to visit. Chateau Tanunda offers daily tours featuring wine tasting, lunch, a wander through their expansive gardens and a game of croquet.
11

Scotland, Orkney

Get lost in the Orkney Islands, a collection of 70 islands off the northern coast of Scotland. Mainland, the largest of the islands, is a hive of activity during the summer months and is famed for its untamed natural landscapes and ancient historical sites. Check out the collection of prehistoric houses, known as Skara Brae, which overlook the dramatic white beach of the Bay of Skaill. Orkney also hosts the oldest henge site in Britain, the Standing Stones of Stennes.
Share With Your Travel Buddies
Recommended For You